Dear Community Members,
March comes with a new extension to handle SSO via SAML, and with the update of 15 extensions to ensure compatibility with iTop 3.0.
15 updated iTop extensions
15 extensions have been updated to ensure compatibility with iTop 3.0. These new versions allow migration to the latest version of iTop.
Alarm console
Bulk event management
Approval process light
Data synchronization dashboard
Follow up forms without authentication
Global Request Management
IFrame Dashlet
Personal data anonymizer
Project Management Light
Project Management Extended
Sharing base
Workflow graphical view
The TeemIP extensions including DHCP Management have also been updated.
Moreover, Catalog of procedures is now available in German and Data archiver simple in Spanish.
SSO authentication with SAML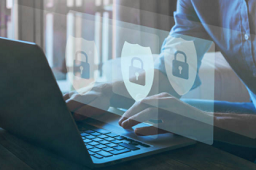 This new extension allows you to configure SSO with SAML protocol authentication, integrating the php-saml library.
You want to discover, or rediscover one of these extensions, they are available on the Hub iTop.