We are very happy to release the 2.6.1 version of iTop that fixes more than 60 bugs.
If you are using version 2.6.0 then we strongly recommend that you upgrade to iTop 2.6.1.


Roadmap 2019
In October 2019, the beta version of iTop 2.7.0 will be released, and the final version will be available in January 2020.
This new version of iTop will improve the ergonomics of the User Portal and fix many bugs.
Finally, during the year, new extensions will offer you new features :
Manage multiple email addresses for a contact
Manage places in a hierarchical order
Obtain additional information from applicants who do not have access to the Portal
Create recurring objects automatically
Manage multi-services requests
Track the time spent on the Tickets, Contracts, Projects ...
Send an email to a contact list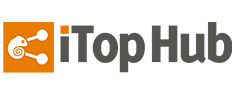 We keep on releasing, every two to three months, new iTop extensions together with updates of extensions on iTop Hub.
Sign up to iTop Hub to access to all the extensions available and do not miss the next release of extensions on April 25, 2019!